Flights to Quy Nhon
Are you looking for a flight to Quy Nhon, Binh Dinh? Discover the itineraries and round-trip, one-way flight tickets to Quy Nhon at Bamboo Airways right here.
The fight tickets to Quy Nhon at the best prices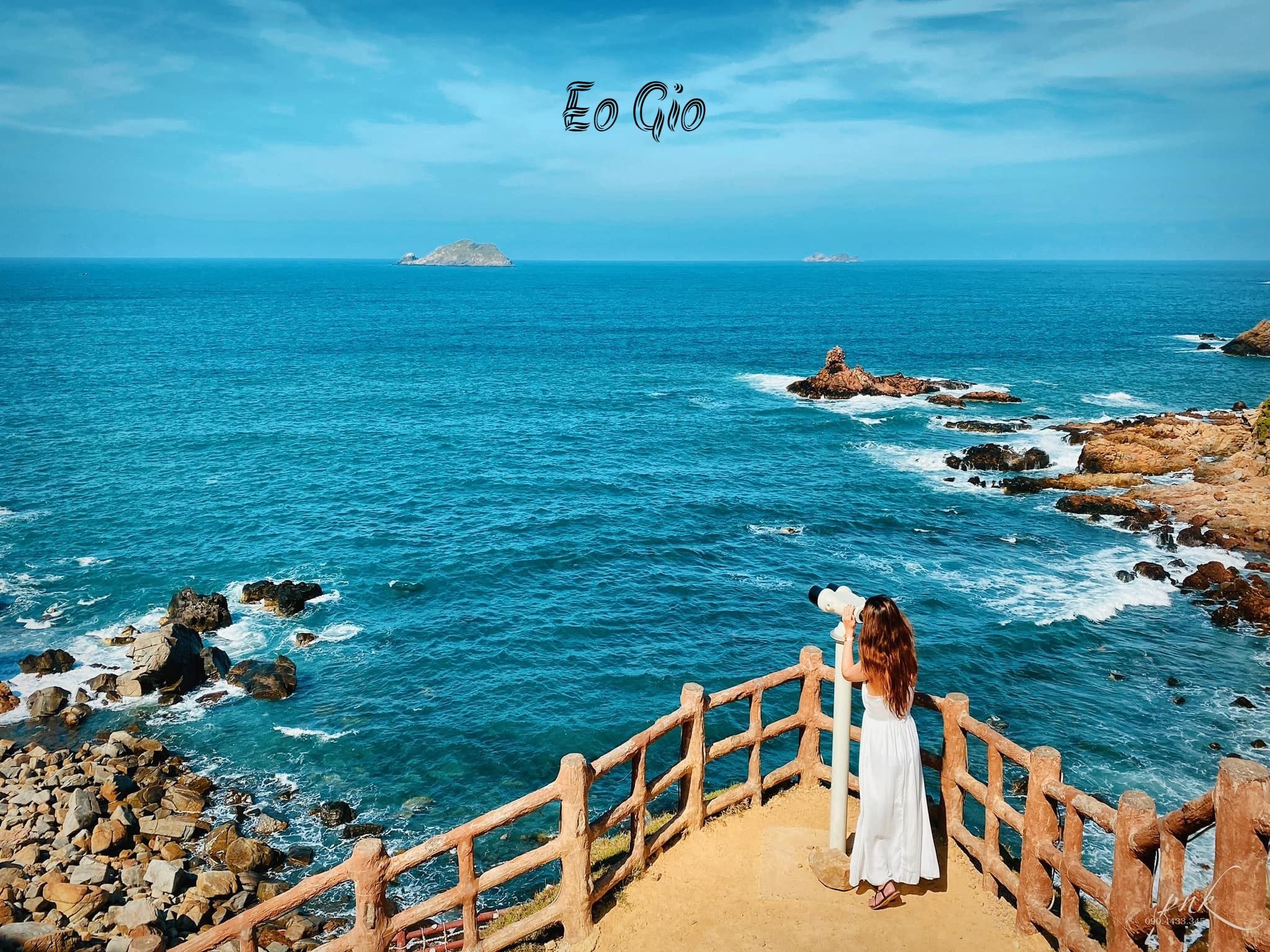 Book flight tickets to Binh Dinh at Bamboo Airways and enjoy the wonderful beauty of Quy Nhon beach.
Quy Nhon – a large coastal city in the South Central Coast, Vietnam is one of the most attractive tourist destinations. This place is not only famous for spectacular mountain scenery, blue sea but also contains the rich cuisine of the Central region. Book flight tickets to Quy Nhon, Binh Dinh at Bamboo Airways now and get ready to explore this land.
Phu Cat airport information
Phu Cat Airport, Quy Nhon (airport code "UIH") is located in Cat Tan commune, Phu Cat district, Binh Dinh province and about 35km from Quy Nhon city center. The airport has a total area of 8,397km2, integrating numerous modern facilities such as a 2-storey passenger terminal, VIP lounge area, catering service area, free battery charging area, etc. Currently, Phu Cat airport is capable of serving 600 passengers/peak hour and up to 4 million passengers/year.
Great time to book flight tickets to Quy Nhon
Quy Nhon tourism is most beautiful in spring (from late February to early April) and autumn (from August to early September) with yellow sunshine and gentle breeze blowing, You could create favorable conditions for tourists to admire the scenery, take photos and organize outdoor activities.
Attractions in Quy Nhon
Banh It Tower: Banh It Tower (also known as Silver Tower) is located in Dai Le hamlet, Phuoc Hiep commune, Tuy Phuoc district. This is the pride of the people of Quy Nhon, Binh Dinh as it is imbued with Cham culture, combining the typical architectural style of the people of the martial land.
Twin Towers: The Twin Cham Towers are only 3 km from the city center to the Northwest, and tourists may conveniently travel here to visit the towers. Built at the end of the 10th century to the beginning of the 15th century, the Twin Cham Towers consist of a cluster of 2 towers 25m and 23m high, respectively, based on the familiar brick burning construction method of the Cham people and influenced by the architecture – sculpture art from Angkor Wat.
Eo Gio Nhon Ly (Windy Strait): Eo Gio is naturally created from beautiful rocky outcrops next to the coast. Coming to Eo Gio Nhon Ly in the summer (from March to September), visitors may experience activities at sea such as scuba diving to see corals, flying kites, taking photos, watching the sunrise, etc.
Tips to find flight tickets to Quy Nhon at good prices
Save the following experience of booking Quy Nhon flight tickets at good prices to save maximum travel costs:
If you plan to come to Quy Nhon in the peak tourist season (from late February to early September), you should proactively book your flight tickets early, preferably 1-2 months in advance and prioritize the choice of non-peak flight time frame as early morning or late evening to get the most reasonable price
Visit https://www.bambooairways.com/ regularly to update flight information and Quy Nhon fights ticket prices every day
Register to receive promotional news or register for a Bamboo Club membership card to receive countless attractive incentives
Learn more: Quy Nhon travel guide
Discover more routes to Quy Nhon